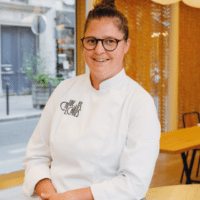 A recipe by
Chloé Charles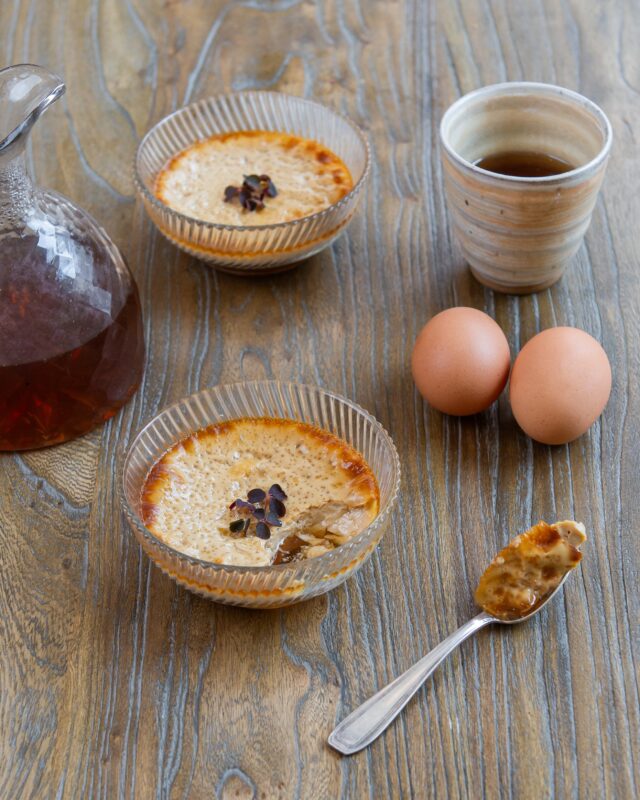 Ingredients
5 Label Rouge eggs
+ 3 Label Rouge eggs 
1 L fresh whole milk
Black tea
275 g light cane sugar
100 g for the caramel
Salt and pepper
Recipe
Brew the tea in the milk as for a traditional tea.
Melt 100g of sugar with a few drops of water in a small saucepan over a low heat. Leave to heat until you obtain an amber caramel.
Pour the caramel into the bottom of the tin, leave to cool and harden.
Mix 175g sugar with the 3 egg yolks and 5 Label Rouge eggs, then add the tea-infused milk.
Pour into the tin over the hardened caramel and bake in a bain-marie at 160°C for 40 to 50 minutes until the cream is just set, shaking but no longer liquid.
Check with a small knife: the blade should come out clean.
Leave to cool completely (1h30) before turning out of the mould into a large shallow dish.
CHEF'S TIP

For individual creams, divide the caramel and then the cream between 6 to 8 small ramekins. Cook for 30 to 40 minutes.