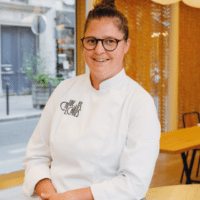 A recipe by
Chloé Charles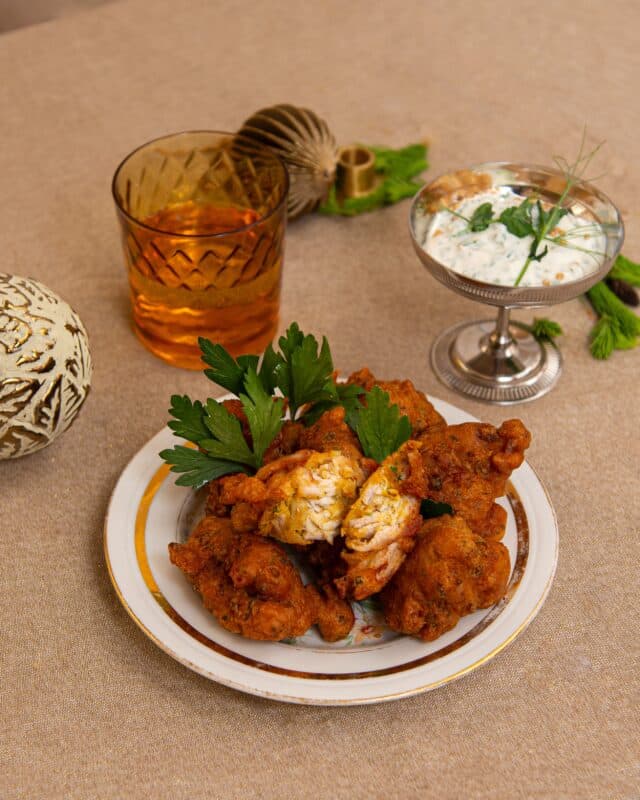 Ingredients
300 g pieces of roast Label Rouge free-range chicken or leftover festive poultry from the previous day
1 Label Rouge egg
1 cm ginger
1 clove garlic
1 onion
1/2 bunch chives
1 tsp Espelette pepper
(or paprika) and cumin
150 g flour
1/2 sachet yeast
8 cl water
Oil for frying
Coarse salt
salt and pepper
Recipe
Peel the garlic and purée. Chop the chives and peeled ginger very finely. Peel and chop the onion.
Cut the Label Rouge free-range chicken into small pieces.
Pour the flour into a large bowl and make a well. Break the Label Rouge egg into the well; add the yeast and water. Mix well to obtain a smooth dough.
Add the chopped Label Rouge free-range chicken, onion, garlic puree and chives to the bowl. Season with the spices, salt and pepper. Mix well. Taste raw and adjust the seasoning if necessary.
Heat the frying oil in a large saucepan or deep fryer.
Using a spoon, scoop out a small ball of dough and carefully drop it, 1 at a time, into the frying oil.
Fry for 5 minutes, turning halfway through, until each accra is golden brown. Remove from the oil with a skimmer and place on absorbent paper to remove any excess oil.
Serve the accras warm, sprinkled with coarse salt and a little Espelette chilli/cumin mixture.
CHEF'S TIP 
This anti-gasp recipe can be made with all types of leftover Label Rouge farmhouse poultry from the previous day.